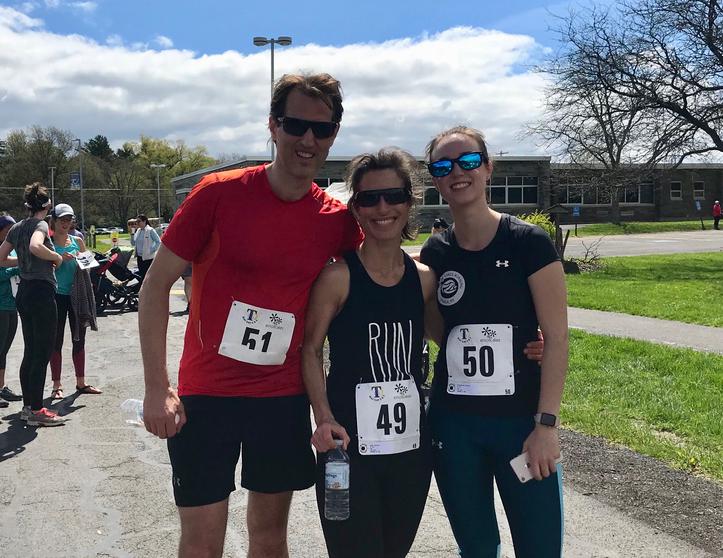 Time to Read: ~1 min
I didn't write a race report for this one, but I ran the May Day 5K 2019 on May 11, 2019 in a time of 19:05.
Related Posts
There are 109 other posts like this one. Here are some other recent ones:
May 25, 2020

We hatched our plan to run a local marathon distance after our Memorial Day plans were scrapped due to the coronavirus pandemic.

May 2, 2020

The Finger Lakes Runners Club hosted this virtual run to benefit Ian Golden's Finger Lakes Running Company—Ithaca's only specialty running shop.

April 6, 2020

It was no surprise that the Skunk Cabbage Half Marathon was canceled shortly after the scope of the coronavirus pandemic became apparent. That said, this run is a staple of my racing calendar. It's a harbinger of spring, when we all emerge (not _literally_) from hibernation and enjoy the camaraderie of racing as spring starts to emerge.