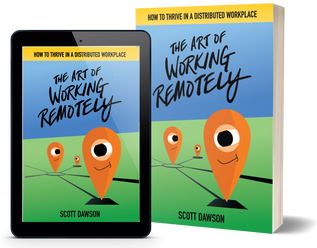 The Art of Working Remotely
The Art of Working Remotely is about my experience working from home since 1998. That's 23 years. Here's a brief description of the book:
People aren't typically taught how to thrive in a distributed workplace. Sure, they formally study to learn a specific occupation: design, marketing, sales, development, finance, law, or education. But can they perform that occupation at a high level when they're not physically with other people? Remote workers have to learn on their own. If you work from home, a coworking space, or coffee shop, this book is for you. The author's anecdotes about his 21-year remote work journey will inform and entertain you. Discover how to set up a quality workspace. Learn the behaviors and practices that contribute to remote worker success. You, too, can thrive in a distributed workplace.
If you've read the book, I would be so grateful for a review at Amazon or Goodreads.
I'm also in the process of writing a fiction book for tween readers.
As I write longer works, I also enjoy writing shorter posts on this website. My wife and I get up early each morning and spend at least a half hour doing creative things. For me, that time of day is ripe for writing. It's a quiet, peaceful, and caffeine-fueled time. The perfect ingredients for a good story!
Here are some writing pieces from this site. Not surprisingly, mostly about running!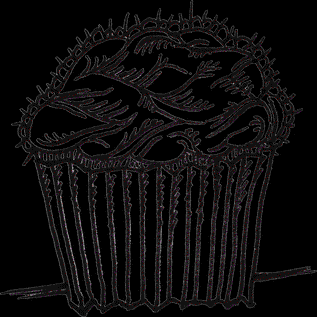 #365DayDraw cupcake
My #365DayDraw project also had a writing component. Each month, I wrote a story to accompany the winning drawing, as chosen on social media. The collection of twelve stories was therefore improvised over a year, very much informed by my own sketches.