Me, in introductory bullet form: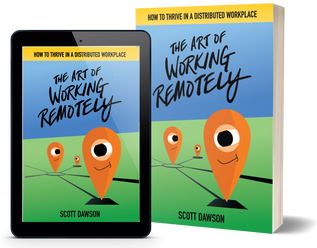 The Art of Working Remotely
Most Recent Posts
December 3, 2023

When Mont-Tremblant announced that they'd host a World Cup ski race for the first time in 40 years, we jumped at the chance to get tickets.

September 10, 2023

Amy and I ran the Ithaca 5 & 10 on September 9, 2012. We returned this year to find a few changes, most notably that the distances are now measured in kilometers, not miles.

August 26, 2023

We've just returned from a 6-night cruise on Explora Journeys' Explora I. MSC is planning a series of 6 luxury ships in this class and we consider ourselves lucky to be among the first to experience it.
If were were stuck in an elevator for more than a few minutes, I'd also share these featured posts with you to pass the time.
Want to know more? How about a coffee, virtual or IRL? Contact me.