Me, in introductory bullet form: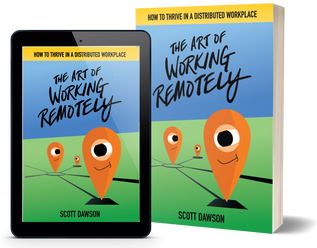 The Art of Working Remotely
Most Recent Posts
February 12, 2023

If you need to automatically create Google Calendar events from data in a Google Sheet, this pared-down example should work well for you.

December 10, 2022

I'm taking a post-marathon break from running, so what better time than now to write about some of my favorite running things? This is my holiday wishlist for running.

November 20, 2022

My daughter Elizabeth decided to sign up for the Philadelphia Marathon this year. It'd be her first marathon, and she was happy to have me and Amy come and support her. As we reserved the hotel and considered logistics, we decided we'd rather just run the race, too! We're crazy like that.
If were were stuck in an elevator for more than a few minutes, I'd also share these featured posts with you to pass the time.
Want to know more? How about a coffee, virtual or IRL? Contact me.