Me, in introductory bullet form: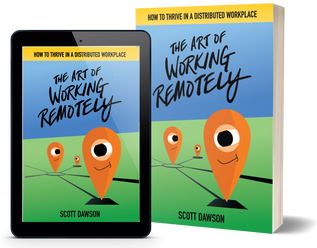 The Art of Working Remotely
Most Recent Posts
April 24, 2022

Back in mid-March, Brian Lazzaro reached out to me and asked if I'd be a part of, as he put it, a reasonably competitive Masters team for the Seneca 7.

April 3, 2022

The tagline of this post's title ran through my mind for much of this race. As a headphone-free event, I made up my own song. The lyrics to that song, wouldn't you know, were about how unprepared I was.

December 31, 2021

Instead of toeing the line at a series of trail and road races, the Finger Lakes Runners Club put on the FLRC Challenge. The asynchronous challenge sent runners to 10 area courses, split evenly between road and trail, with distances from 1 mile to the half marathon.
If were were stuck in an elevator for more than a few minutes, I'd also share these featured posts with you to pass the time.
Want to know more? How about a coffee, virtual or IRL? Contact me.