Me, in introductory bullet form: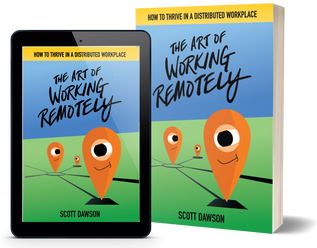 The Art of Working Remotely
Most Recent Posts
October 2, 2021

My first run of the Danby Down and Dirty course. It's in the Danby State forest and covers ground on the Finger Lakes Trail and Abbott Loop.

December 31, 2020

Looking back on my web site traffic for 2020, I thought it'd be fun to recap my top 10 visited posts of 2020. They paint a nice picture of my diversification of interests, and also a hint of a visitorship intent on improving their backyards.

December 25, 2020

I've used the Run Less, Run Faster half marathon plans before, so when I calculated out where a 16-week plan would land, it put me squarely at the end of Christmas week.
If were were stuck in an elevator for more than a few minutes, I'd also share these featured posts with you to pass the time.
Want to know more? How about a coffee, virtual or IRL? Contact me.