Me, in introductory bullet form: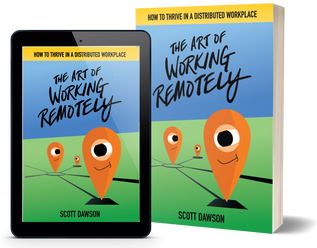 The Art of Working Remotely
Most Recent Posts
April 16, 2023

Syracuse was forecasted to be warm, in the high 60s by the time we'd finish. It doesn't sound terribly warm, but since we've not been training in the heat, we're not acclimated to it.

April 2, 2023

Spring has sprung in upstate New York! Well, at least on the race calendar, it has. The Skunk Cabbage race is always a harbinger of spring for me and I was excited to have this as the first race on my 2023 calendar.

February 12, 2023

If you need to automatically create Google Calendar events from data in a Google Sheet, this pared-down example should work well for you.
If were were stuck in an elevator for more than a few minutes, I'd also share these featured posts with you to pass the time.
Want to know more? How about a coffee, virtual or IRL? Contact me.