Me, in introductory bullet form: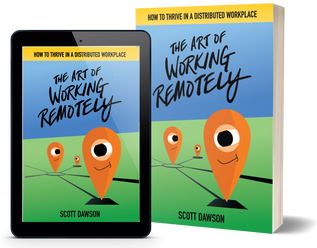 The Art of Working Remotely
Most Recent Posts
October 25, 2020

I read about static site generators like Hugo and Eleventy and saw the light. After some quick reads on comparing the leading contenders, I rolled up my sleeves with Eleventy.

October 16, 2020

If you're a numbers geek AND a fitness geek like me, you've wanted to export Strava data. You've realized with dismay that Strava doesn't have any kind of export function for the hard-earned workouts you've uploaded.

September 14, 2020

I've used the Run Less, Run Faster half marathon plans before, so when I calculated out where a 16-week plan would land, it put me squarely at the end of Christmas week.
If were were stuck in an elevator for more than a few minutes, I'd also share these featured posts with you to pass the time.
Want to know more? How about a coffee, virtual or IRL? Contact me.