Me, in introductory bullet form: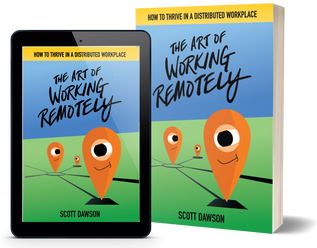 The Art of Working Remotely
Most Recent Posts
September 14, 2020

I've used the Run Less, Run Faster half marathon plans before, so when I calculated out where a 16-week plan would land, it put me squarely at the end of Christmas week.

September 5, 2020

Thirteen weeks of an intense (for me) running schedule left me in need of a reset button. I pushed it.

September 4, 2020

I've been taking a walk twice a week since the last week of May. As a way to aid the intentional part of the walk, I made a point to take a picture of something I found remarkable each day.
If were were stuck in an elevator for more than a few minutes, I'd also share these featured posts with you to pass the time.
Want to know more? How about a coffee, virtual or IRL? Contact me.