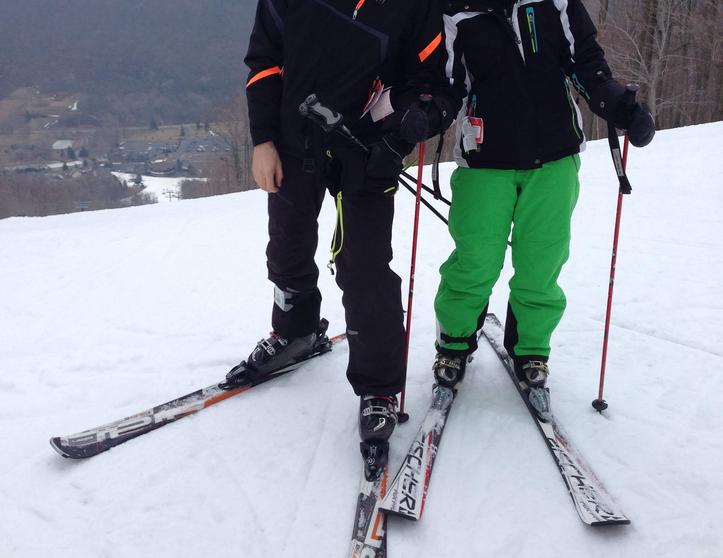 Time to Read: ~1 min
Week 2 of 16 is in the bag!
Weekdays
I took Monday off, and did a timed run for Tuesday's workout. Tuesday called for between 45 and 60 minutes, so I just went out on an unplanned route and ended up splitting the difference at 53 minutes. Wednesday was repeat day (groan). I found a stretch of Rabbit Run that is approximately 600m of uphill, and did the 3 repeats up, jogging back down. Thursday was too cold to be outside, so I took advantage of time when Elizabeth was a dance class to bang out close to 9 miles on the treadmill. I got in my 12.5mi long run outside on Friday morning, since the weekend called for skiing. The Friday forecast was RAIN, and while I dressed for it, it never materialized. Friday night BodyPump at the gym was followed by a delightful date with my wife at ZaZa's Cucina.
Weekend
We skied 9 runs as a family Saturday, and had the foresight to bring our gear home in case Sunday was a bust, which it was: while an overnight storm brought a bunch of snow, we didn't feel up to skiing in wet, heavy snow so slept in Sunday. The streets were plowed well enough for a nice Sunday afternoon run, though, which I just got in from: 7 miles to cap off the week.