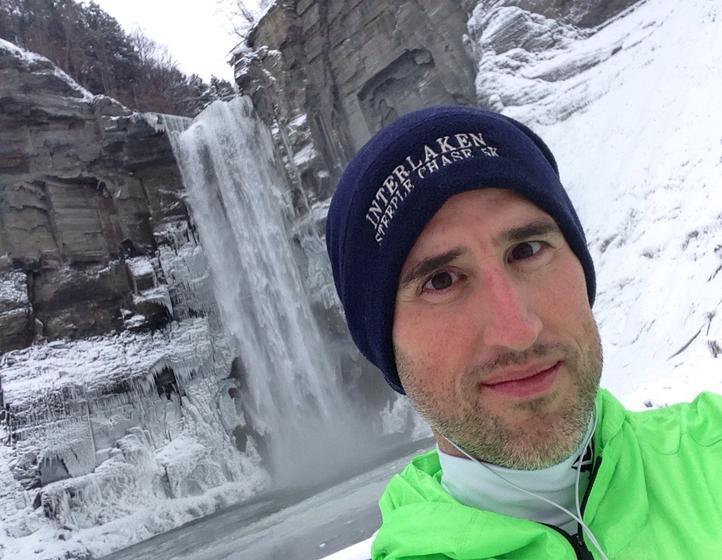 Time to Read: ~2 min
Running in the Winter: Preparedness = Fun
There's something magical about the snow for me, and this was my first time doing a longer run in the deep, white stuff. The trails at Taughannock Falls State Park were virtually empty, with just a few tracks made by hikers before me. I ran the base to a beautiful winter cathedral, up the camp road and the North Rim, partway down the South Rim and then reversed it for a total of 8 miles.
The uphills were slow going, what with the light snow providing little traction. The flats were blissful, like running on soft clouds. And the downhill? I could run down snow-covered downhill trail all day long. Felt like running down an avalanche of down-filled pillows. No pesky roots or rocks protruding to foul my footsteps. I think I even hollered "Aw, yeah!" on one stretch.
So, here are my winter running tips, in no particular order.
A practical question you might ask: why on earth am I running in these conditions? Well, first, 'cause it's fun. But more importantly, this Spring I'm running my first 50-miler at the Cayuga Trails 50. The race is May 31, so there's just shy of 6 months to get ready. My training plan starts on January 6, but 'til then I'm running varied terrain for ~25 miles per week, throwing in a lot of cross-training for good measure. With solid training this winter, I should have a strong foundation to ramp up for May's race!